Over the years I have collected loads of research and educated myself on which health & wellness products and routines make my body feel most robust both in terms of physical strength and mental health.
These recommendations for healthy aging don't come lightly! One might even go so far as to say that I have experimented on myself to identify exactly which products make me feel best.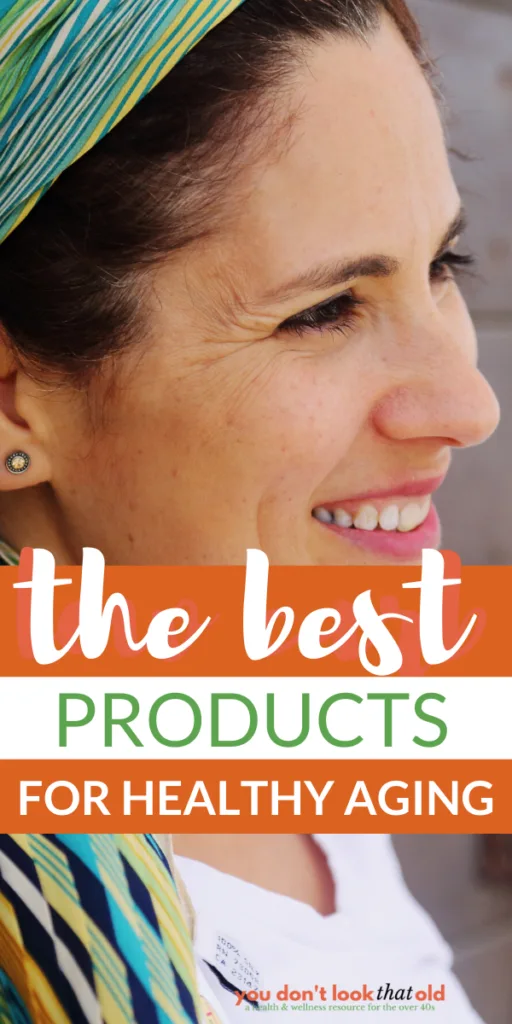 That point is important.
Focus on what makes you feel best. Find a routine that works best for your body. We are all different and it is vital to customize our approach to health & wellness, especially as we grow older.
My Favorite Products for Healthy Aging
When it comes to healthy aging and wellness for the over 40s, I have a suite of favorite products for the home & body. Learn about all my favorite things here on this page.