Along with the BLT sandwich, bread and crackers were a big concern for me when I decided to go Keto/Low Carb. When I decided to transform into a low carb/keto lifestyle, my greatest fear was losing out on my favorite bread and snacking crackers. Okay, pasta, too, but there are so many low carb pasta alternatives, I wasn't too concern in that department. Low carb bread and low carb crackers, though? That seemed tough. So, I went on a hunt to find the best of the best and that list is included in this post.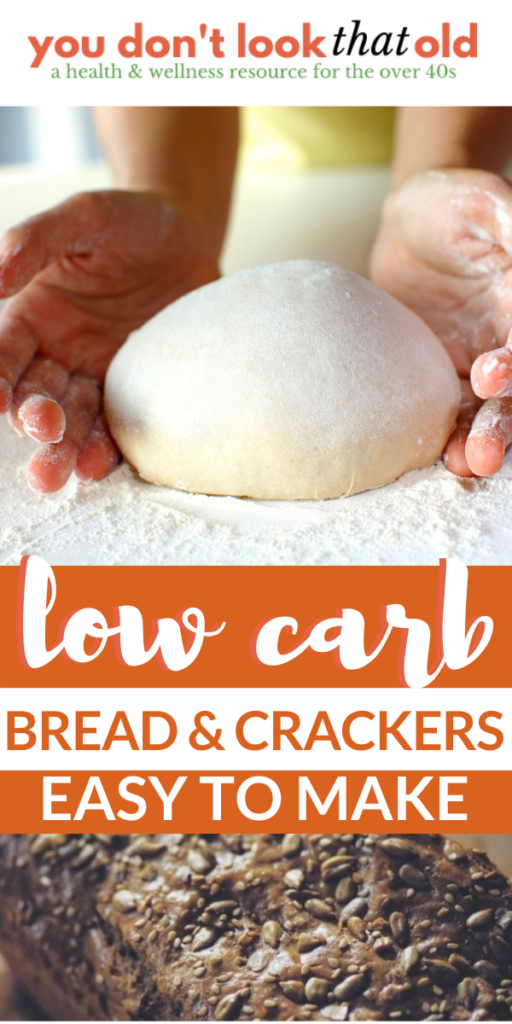 Helpful Tips on How to Make Low Carb Bread
Room temperature ingredients including the eggs
Use fresh baking powder
Covering your bread with foil helps the cooking process.
Before digging it, allow plenty of time for the bread to cool.
Low Carb Bread & Cracker Ideas
Enjoy this fantastic list of low carb bread and cracker ideas!
Keto Bread and Cracker Making Ingredients