Are you craving the deliciousness of regular pasta but want to avoid the carbs, the bloat, and the energy drain??? Me, too. This post includes low carb pasta alternatives for your everyday keto-friendly and low carb cooking.
Honestly, I find that it is easy to consume too much too quickly and therefore get "sick of" noodle substitutes. So, I like to keep a stock of pasta substitutes available in my fridge and pantry.
I am happy to report that there are a variety of really great products out there! Its time to say goodbye to bloat and energy lows of traditional pasta and hello to focus and energy!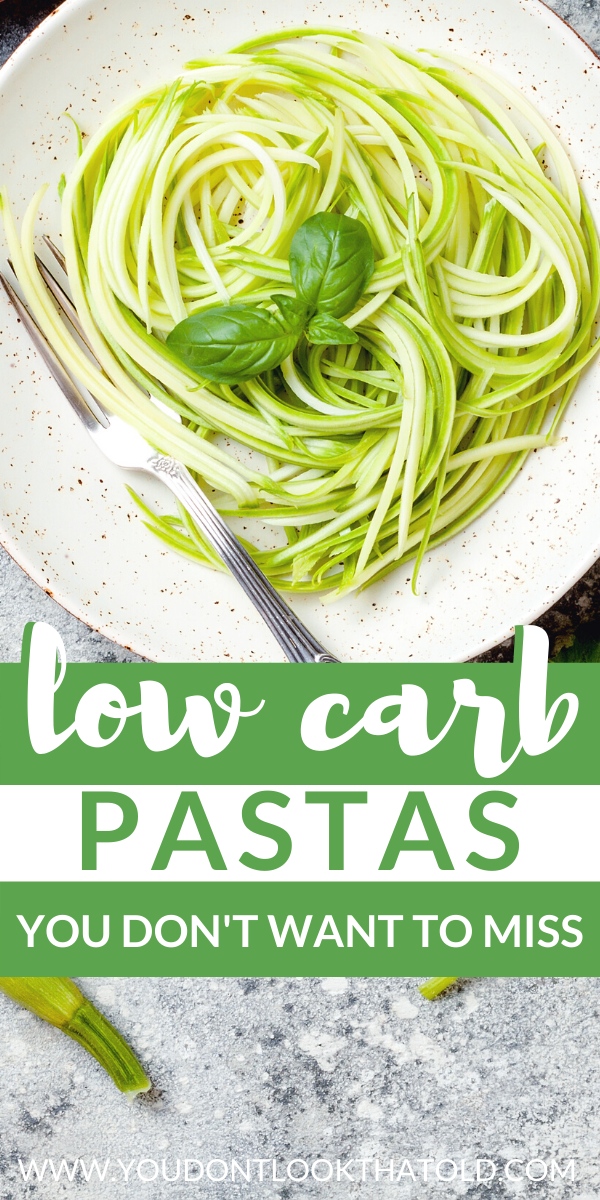 The Best Low Carb Pastas
This pasta substitute is a favorite at the moment. Made from the heart of palms, this pasta hails from the television show "Shark Tank". I was wary at first but quickly fell in love.
There are only 2g net carbs (4g carbs and 2g fiber) in one serving and even a bit of protein. These noodles are gluten-free, sugar-free, and perfect for a vegan diet. I make my keto carbonara with the linguine noodles.
A lot of people have a tough time with these noodles (Mom, I am talking to you.) because of the smell mainly but also the texture. The texture is smooth and similar to squid (but not nearly as chewy). The noodles come in spaghetti, fettuccine, angel hair, and linguine most often.
I personally enjoy these noodles and have no issue with the smell. It is important to rinse well, of course, but cooking doesn't get much easier with these noodles.
Shirataki noodles are soy-free, gluten-free, and vegan-friendly. Most shirataki noodle products are made from high-quality, high-fiber ingredients. With that in mind, the noodles may not be the best choice for a person with high-fiber sensitivities.
Shirataki noodles contain zero carbs and well, zero of anything else. These noodles simply act as a replacement to the texture of pasta in a dish. There is no nutritional value to them other than no carbs. Shirataki noodles are not bad for your body but don't offer much in the way of nutrients.
Low Carb Noodles
These Japanese inspired noodles are new to me. The noodles are instant (no boiling required) and contain the same benefits I mentioned with the other low carb pasta products.
Kanten noodles are made from the fiber of sea vegetables. Zero carbs and loads of fiber per serving, these noodles make for a great substitute in curry and other Asian dishes.
I had my first keto experience using zucchini noodles however zoodles come using a variety of squashes. Zoodles are a bit too al dente (or crunchy) than I typically like and do add a bit of bitterness to the dish. So, as you prepare your low carb pasta dish, add salt, pepper, and other elements to combat the bitterness. Zoodles are great for traditional Italian marinara dishes as well as alfredo and carbonara.
We also make our own zoodles, which is quite easy to do, with a spiralizer. There are several brands out there. We have this vegetable spiralizer.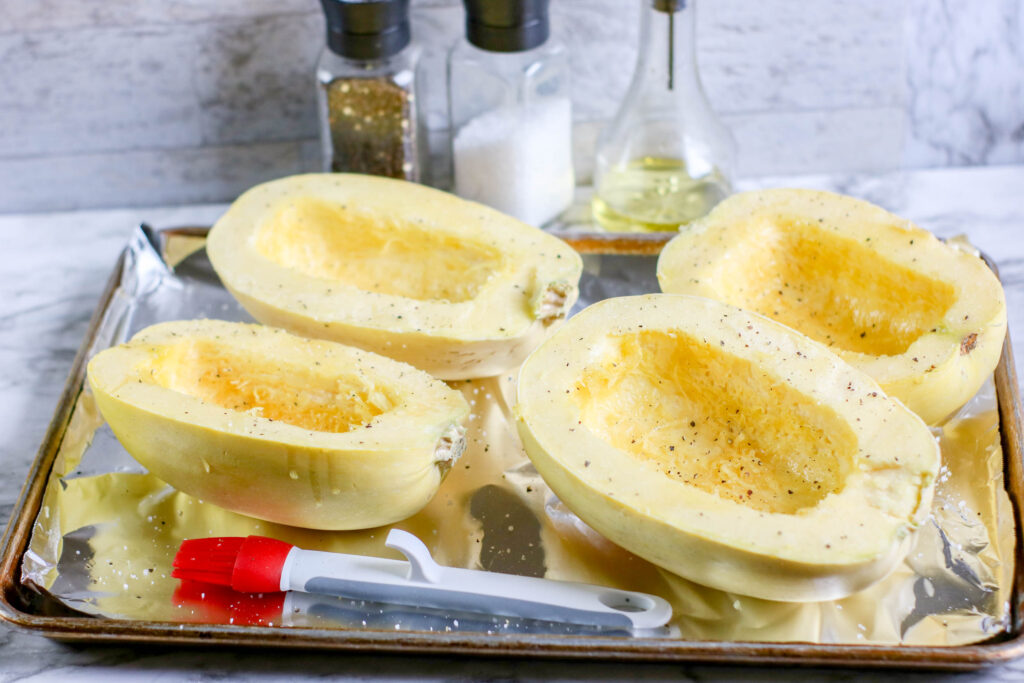 Spaghetti Squash
This low carb pasta takes a bit more work as you observed with my low carb creamy chicken spaghetti bake recipe. So, if you have a bit of time and patience, try spaghetti squash. There is something ridiculously satisfying about the taste of roasted squash and the preparation of the spaghetti with a fork.
Well, that is a good start! I hope you try out and enjoy these low carb pasta alternatives. Most of all, I hope you enjoy the minimal impact on your blood sugar and enjoy your low carb diet even more!