Every day I struggle with escaping that feeling of being overwhelmed by life. Simplifying is hard work. I'm hoping these simple quotes help you.
So hard that most people never truly simplify their lives.
For years I have worked hard at creating a simpler life for me and my family. I have rituals, routines, habits, tools, and tricks that help keep me sane, productive, happy, and with time at the end of the day. It is about mindset, friends. What better place to start with mindset than to start with inspiration?
Below is my list of all-time favorite quotes to get me back on my journey to simple. I am right there with you. Hang on and we'll get "there" together.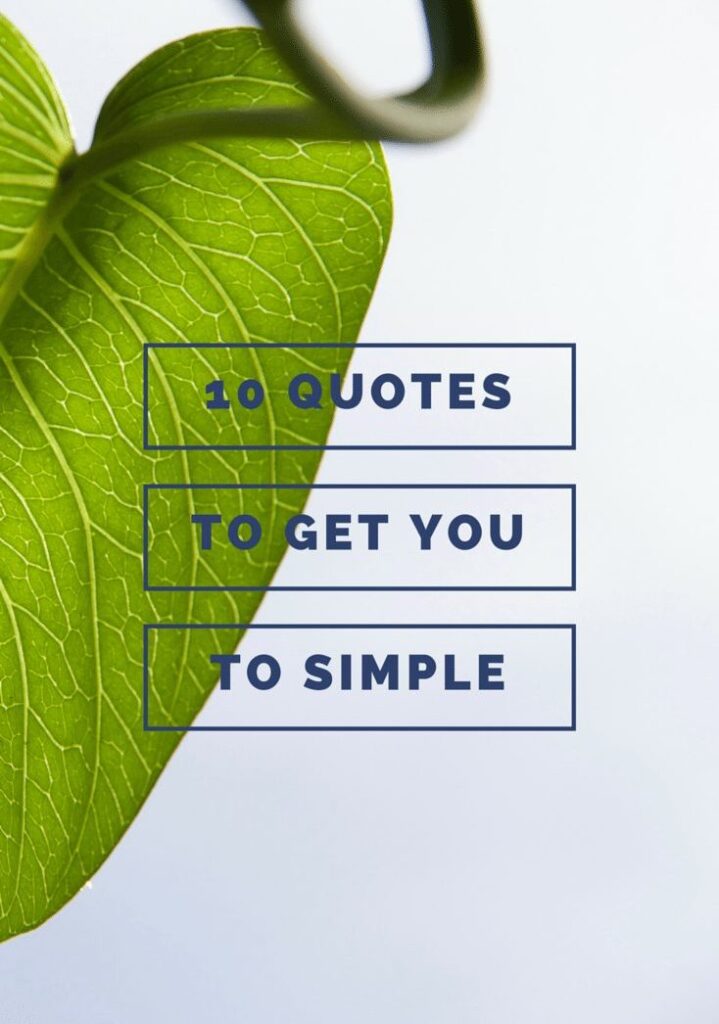 Journey to Simple Quotes
Simple Living Quotes
"It is desirable that a man live in all respects so simply and preparedly that if an enemy take the town… he can walk out the gate empty-handed and without anxiety." – Henry David Thoreau
"The joy of a simple life is the greatest satisfaction." –Laila Ibrahim
"Don't just declutter, de-own." – Joshua Becker
"Simplicity is complex. It's never simple to keep things simple. Simple solutions require the most advanced thinking." – Richie Norton
"We have too quickly bought into the lie that we'll be happier with more—and as a result, too often miss the joy that comes from owning less." – Joshua Becker
"We own too much stuff. And it is stealing our joy."- Joshua Becker
"Life is really simple, but we insist on making it complicated."- Confucius
"We shall never know all the good that a simple smile can do." – Mother Teresa
"But what is happiness except for the simple harmony between a man and the life he leads?" – Albert Camus
We are what we repeatedly do. Excellence, then, is not an act, but a habit." – Aristotle
So, what do you think, friends? Feeling inspired? motivated? Ready to get on that road to simple?
Marnie