This post describes three alternative medicines recommended for healthy aging. As you enter the next chapter of your life your health is more important now than it has ever been. Good health is the key to longevity, and it's especially true as your aging.
Because of rising health care costs and efforts to avoid the use of prescription drugs more and more people are going outside traditional medicine for support and care.
It is estimated that 36% of the population use some form of alternative medicine.*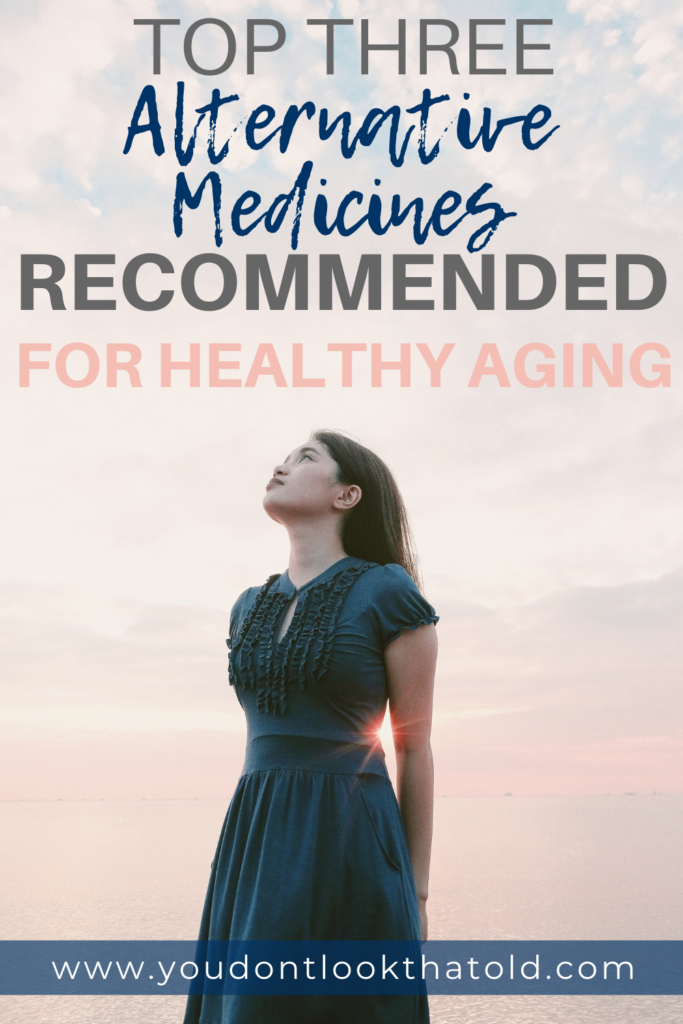 Alternative Medicines for Aging
Alternative medicine encompasses a myriad of approaches to health; homeopathy, Chinese medicine, naturopathy, mind and body techniques, and natural health products are just the start. Today I'll cover the top three:
#1 – Chiropractic Care
Chiropractic care is often misunderstood. As a licensed health care profession Chiropractors typically have a different approach and mindset to care. With a focus on the body's ability to heal itself, Chiropractors often treat the musculoskeletal and nervous systems by using spinal manipulation and manual therapy.
Research suggests that chiropractic care can help to restore mobility, loosen muscles and decrease pain. The goal of chiropractic care is to improve physical functioning.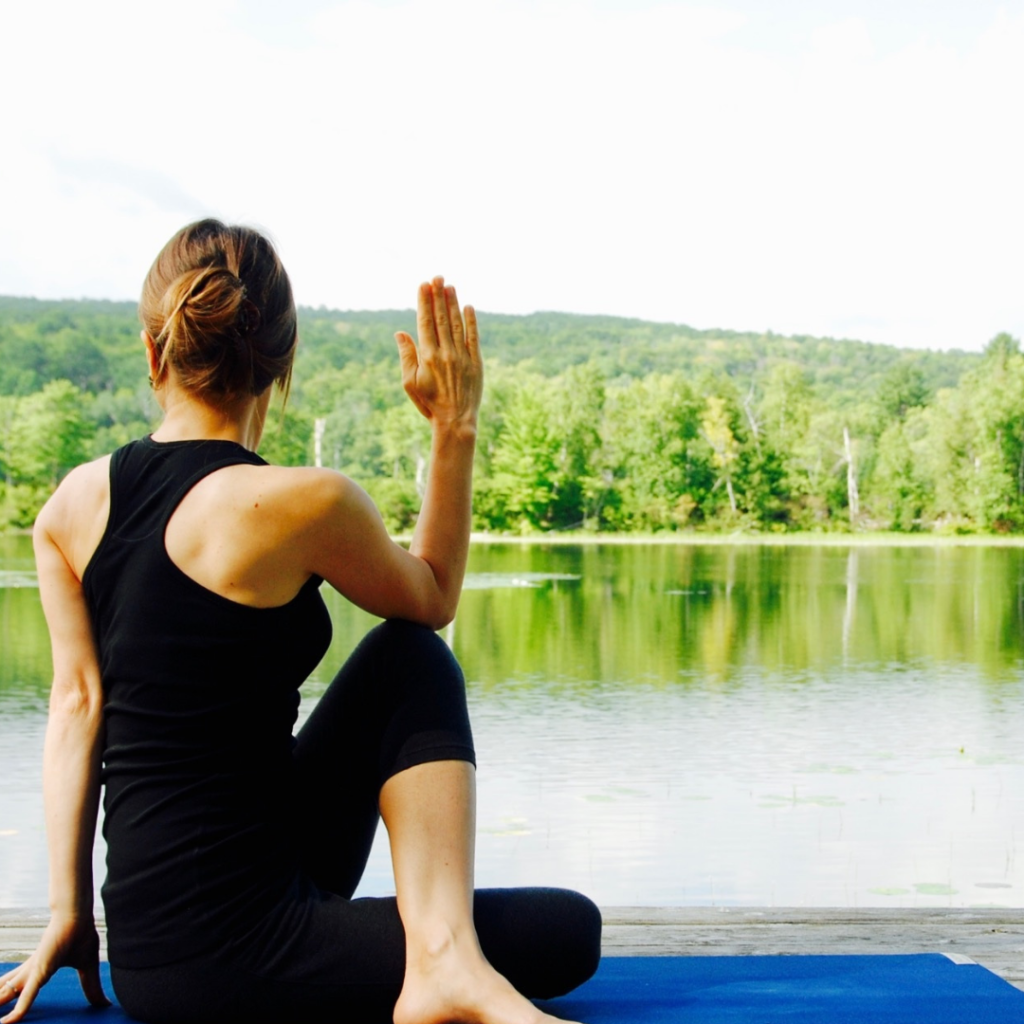 #2 – Yoga
Yoga is a holistic practice that combines mindfulness, breathing, and meditation with physical poses designed to improve endurance, strength, and flexibility. Studies have shown that yoga practice can have a positive impact on both physical and emotional health. It helps you strengthen bones, reduce anxiety and keep your mind sharp.
Yoga can be adapted for any age and every body type. Gentle yoga is especially helpful for seniors to maintain function, improve strength and balance, and live a long healthy life.
#3 – Natural Supplements
Natural supplements include things like herbs, antioxidants, probiotics, vitamins, Omegas and more. Sold as dietary supplements these natural products are readily available and sold over-the-counter in stores.
Related Read: Learn the Benefits of Turmeric
It's a known fact that most Americans are not getting the vitamins and minerals they need for long, healthy living. Vitamins won't replace a nutrient-rich diet but there are benefits. For example, glucosamine sulfate and chondroitin sulfate are two supplements often recommended for osteoarthritis.
Natural products and supplements are plenty and it can be tricky to navigate; do your homework first.
Aging is a beautiful thing and if the above isn't your thing there are plenty of other alternative and complementary therapies out there for you to explore.
*National Center for Complementary and Integrative Health. By Christine Huang, Contributor July 12, 2017.