The keto diet may seem restrictive to newcomers, but many creative and delicious recipes exist. If you're on the keto diet, then you know that snacking can be a bit of a challenge. After all, most snack options are high in carbohydrates and unhealthy fats.
But don't worry – we've got you covered. Below is our list of the 25+ best keto snack ideas, each packed with healthy fats and protein to help keep you satisfied between meals.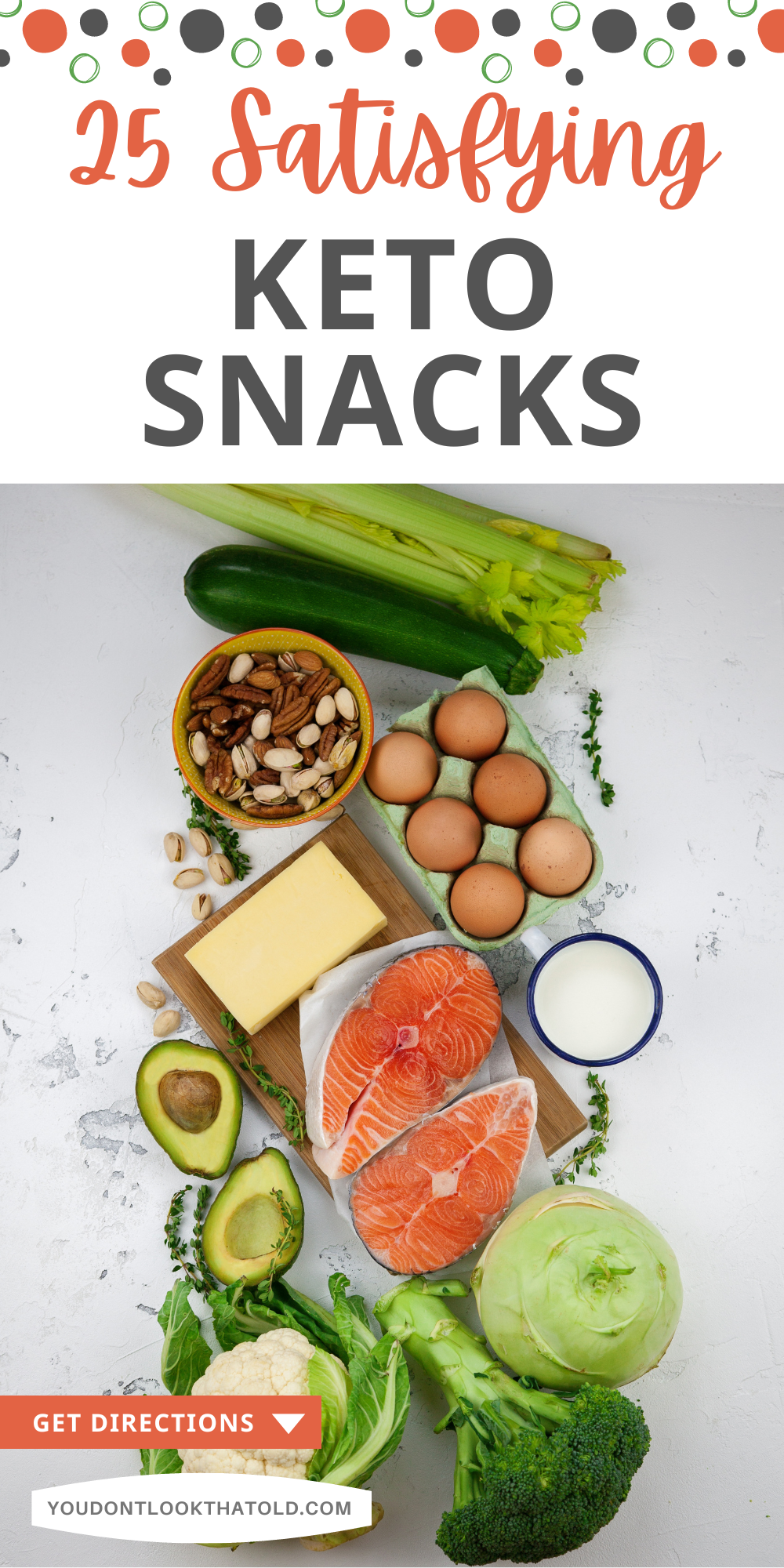 25+ Satisfying Keto Snacks to Easily Add to Your Day
So Whether you're looking for something to munch on at work or an easy snack to take with you on the go, these snacks have covered you! The following 25+ keto snacks will satisfy the diet's requirements and your palate.
#1 – Pepperoni Cheese Crisps
If you are craving pizza, this is your fix. Spread mozzarella cheese on a baking pan, place pepperonis on top and bake until the cheese is crispy.
#2 – Stuffed Mushrooms
This is a delicious low-carb way to get your veggies in. Take some portabello mushroom caps and fill them with cheese, bacon bits, and green onion. Bake them until the cheese is melted.
#3 – String Cheese
There's something so satisfying about peeling these sticks of mozzarella. You can be more satisfied knowing each stick has only one guilt-free gram of carbs.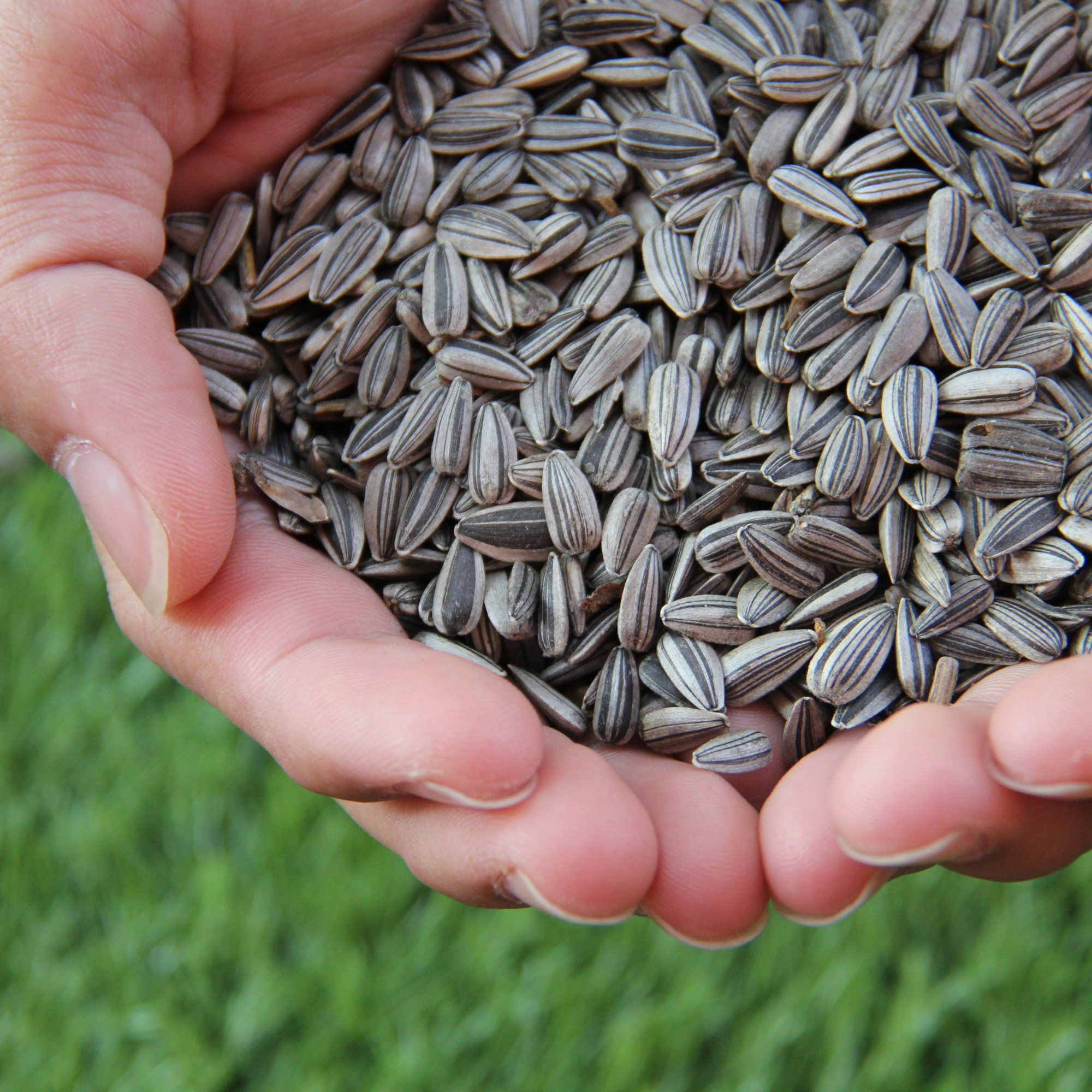 #4 – Sunflower Seeds
Yes, your favorite road trip snack is keto-approved! Nuts & seeds will soon become your go-to snack, but you must choose what you choose.
#5 – Almond Butter or Peanut Butter and Celery Sticks
A classic snack from childhood makes a return in the keto diet. A medium-sized celery stalk has less than one gram of carbs and is a great natural detoxifier.
#6 – Quest Bars
While keto recipes can be fun, sometimes you want store-bought convenience. These are hands-down one of the best pre-packaged protein bars for keto dieters.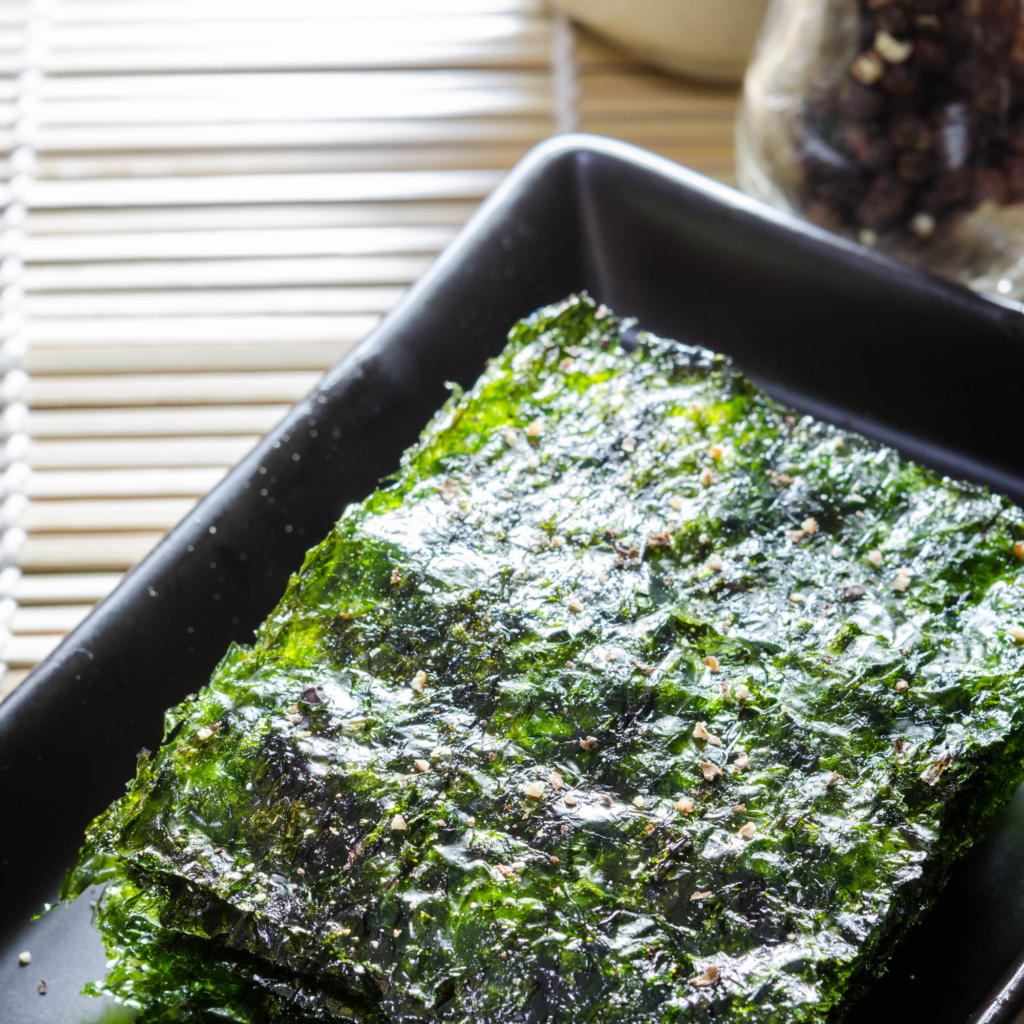 #7 – Roasted Seaweed
These keto snacks are addictive and wonderfully low-carb.
#8 – Almonds
Add almonds next to your sunflower seeds in the pantry. Whether salted or plain, roasted or raw, almonds are a nutritious, portable low-carb snack.
#9 – Pickle Boats with Tuna
Cut some pickles in half. Then make a mixture of tuna and mayonnaise and pile it on top of the pickles halves.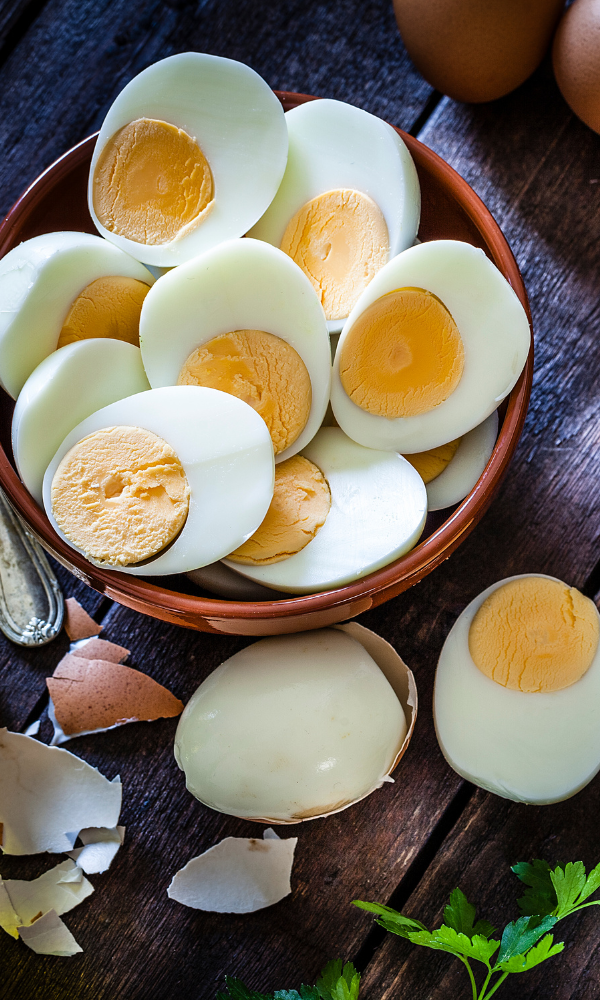 #10 – Hard-Boiled Eggs
These are simple to make and can be eaten for breakfast or as a snack at any time of the day. Boil the perfect egg by following these steps:
First, fill a pot with cold water, add salt & lemon juice, and place your eggs inside. Then, put the pot on the stove and bring the water to a boil.
Once the water is boiling, turn off the heat and let the eggs sit in hot water for 12 minutes. After 12 minutes, transfer the eggs to a bowl of iced water and let them cool for a few minutes. Finally, peel the eggs and enjoy!
#11 – Lunch Meat & Cheese with Mayo
A turkey sandwich is just as good without the bread. Roll up the meat and cheese and add your condiment of choice. If you're not up for making homemade mayo, try a mayo that avoids terrible oils like canola and palm oil. Avocado oil or olive oil are good choices for mayonnaise.
#12 – Bacon Cream Cheese Rolls
First, cook some bacon. Next, get lunch meat and spread chive and onion cream cheese. Place bacon strips on the cream cheese; then, roll the lunch meat around the bacon.
Now you have the most delicious keto rolls. I do caution against eating too much-processed deli meat.
#13 – Chicken Bouillon and Heavy Cream
Heat some heavy cream and add a bouillon cube. Drink it or eat it like soup to fight the winter chill.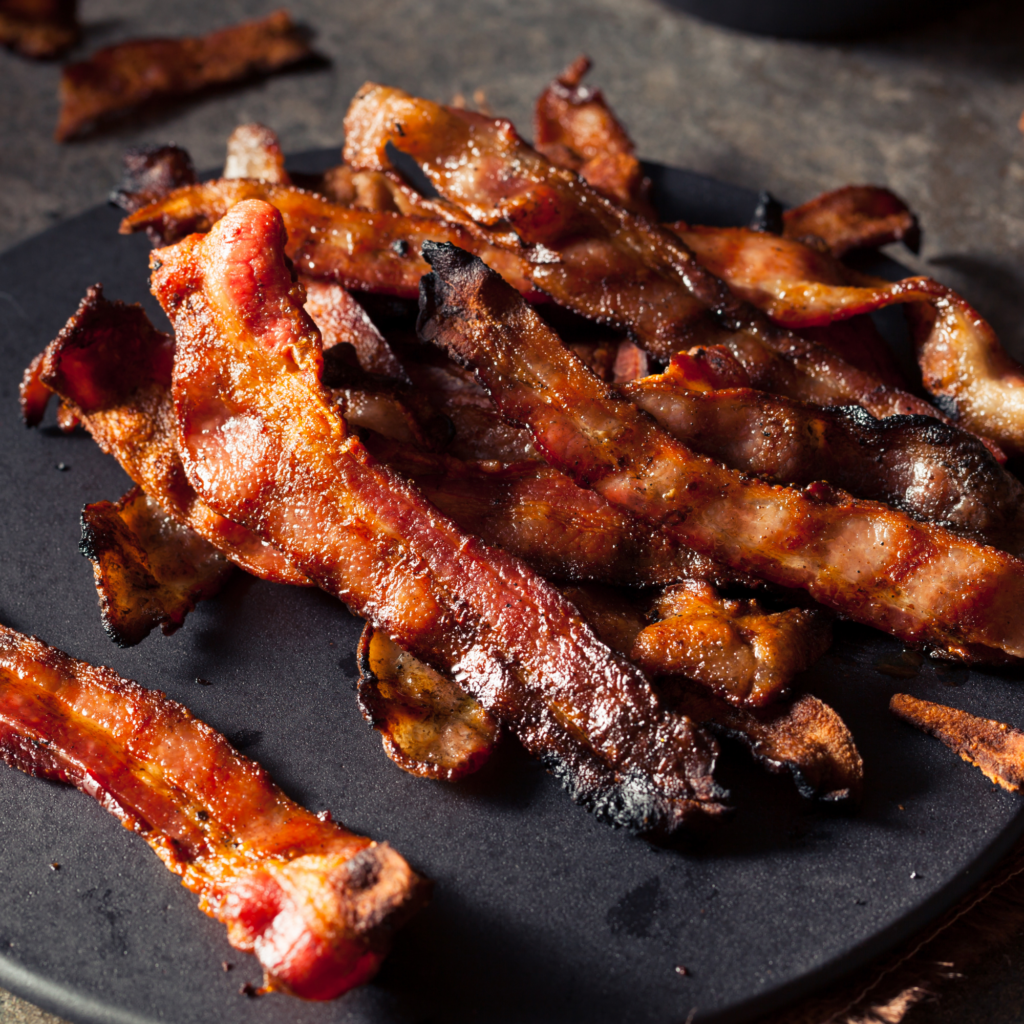 #14 – Bacon
Plain bacon is a great keto-friendly snack.
#15 – Pork Rinds
This is the best choice if you're craving something salty or crunchy. My favorite pork rind brand is Epic. You can easily make your meat crisps, too!
#16 – Quesadilla with a Low-Carb Tortilla
They sell low-carb tortillas at most grocery stores. Pick some up and make a quesadilla as you usually would.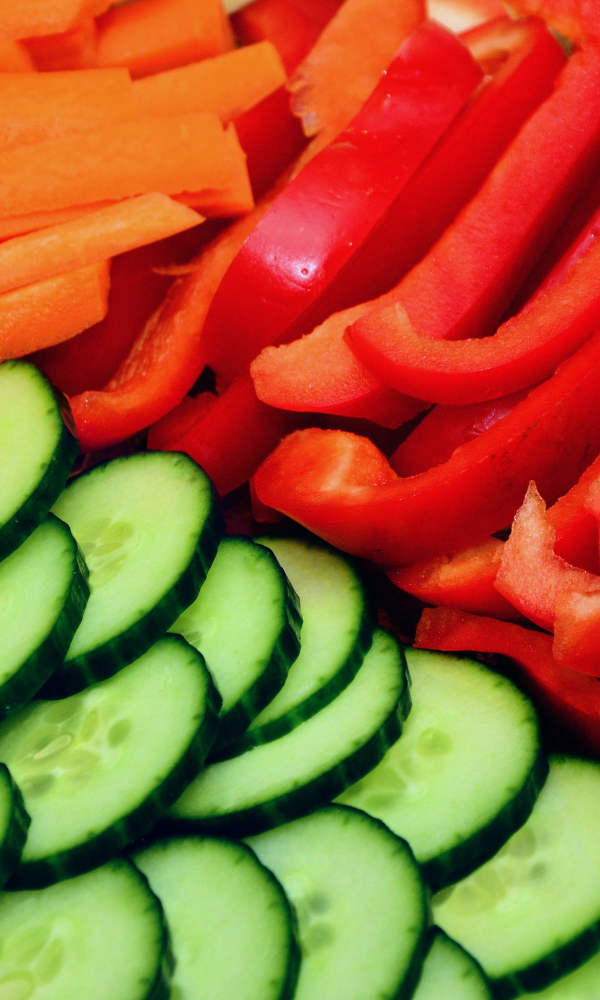 #17 – Cheese Dip with Vegetables
It's pretty easy to find or make a low-carb cheese dip. You can dip it with whatever veggie you choose as long as it's low-carb.
#18 – Cheese Cubes and Lunch Meat
No crackers are allowed, but you can still combine cheese and lunch meat and eat as much as you like.
#19 – Bell Pepper Nachos
Fill some bell pepper slices with cheese and ground beef and bake them.
#20 – Low-Carb Tacos
Find low-carb tortillas or Jicama tortillas with meat, cheese, veggies, and Greek yogurt.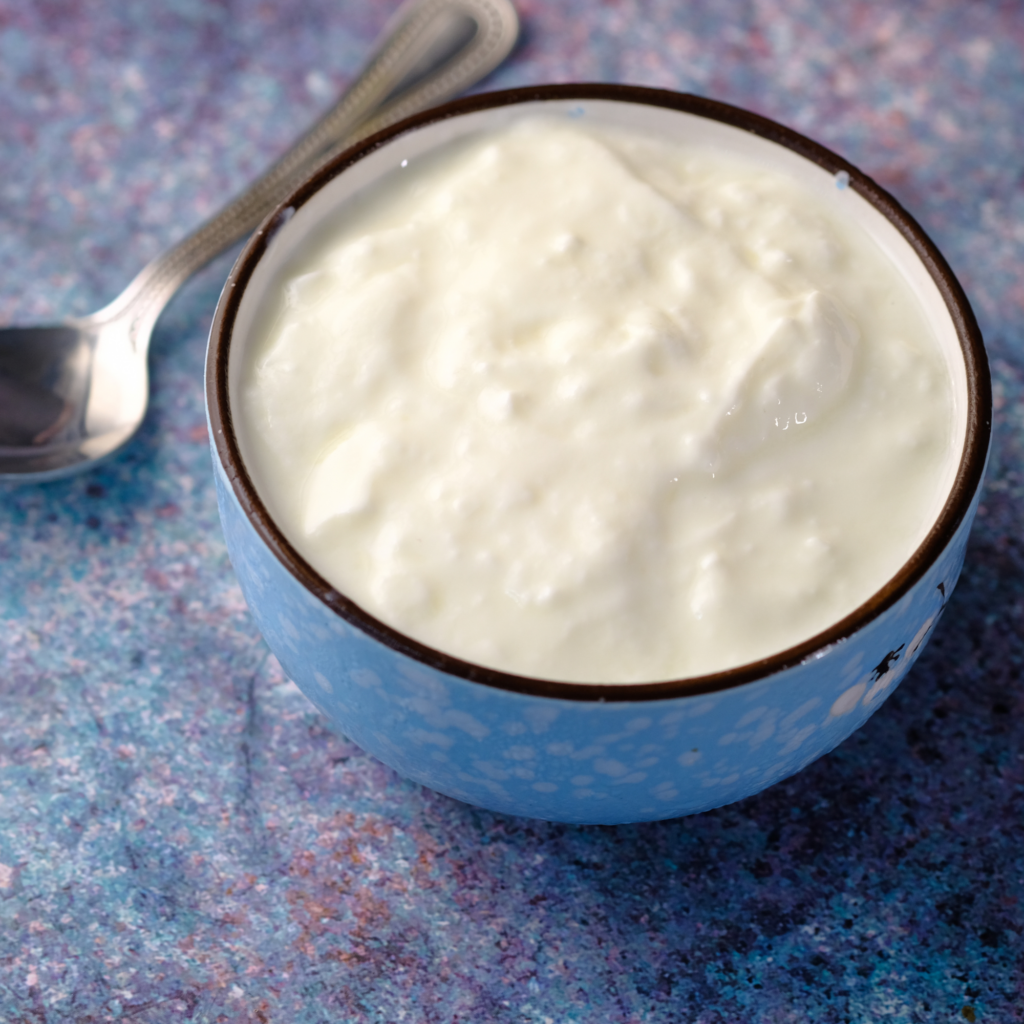 #21 – Plain Greek Yogurt and Flaxseed
Greek yogurt has some carbs, so make sure not to have too much. In moderation, this is a great keto snack.
#22 – Mini Pepperoni Sticks
You can find these bags and eat them straight out of the bag.
#23 – Pickles
How about pickles for an easy keto snack? Plain pickles are surprisingly low-carb and are full of sour, crunchy goodness.
#24 – Steak Bites
Cook up some bite-sized pieces of steak and store them in a Ziploc bag to eat whenever.
#25 – Beef Jerky
Jerky is the ultimate portable keto snack. It has precisely zero carbs and requires no preparation. Not to mention, it is delicious.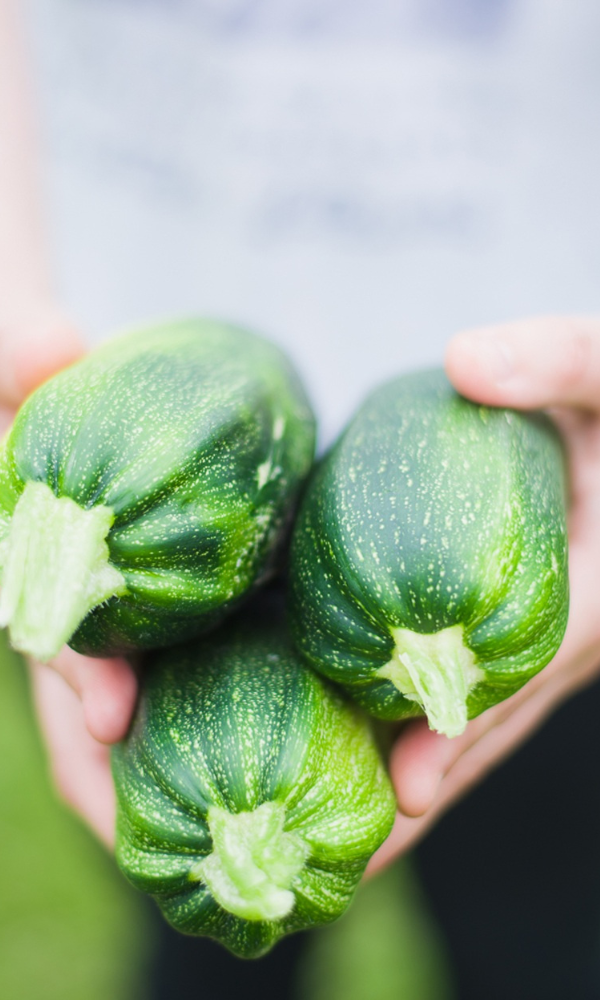 #26 – Zucchini with Cayenne Pepper
Raw zucchini surprised me. It is soft and delicious. The texture is enough to snack on but adding a little cayenne pepper puts the cherry on top.
#27 – Bone Broth
A quick pick-me-up packed full of protein. I enjoy a warm cup of broth in the afternoon. It hits the spot and is energizing.
#28 – Pepperoni Cream Cheese Roll-Ups
One of my favorite snacks! Take pepperoni, spread cream cheese on it, add a few capers and roll it up. These bite-sized snacks with satisfy any craving!
#29 – Berries
You don't have to avoid fruit on a keto diet altogether. Berries will satisfy your sweet tooth, but you must carefully choose your berries and ensure you have other snacks available. While on a keto diet, the best berries are blueberries and raspberries.
#30 – Parmasan Cheese Crisps
These crisps are an easy keto snack recipe, but there are many store-bought off-the-shelf parmesan cheese crisp options.
Snacking on the keto diet doesn't have to be complicated. It can be downright delicious if you know what to eat. We've put together a list of over 25 satisfying keto snacks that are easy to add to your day. What's your favorite keto snack?